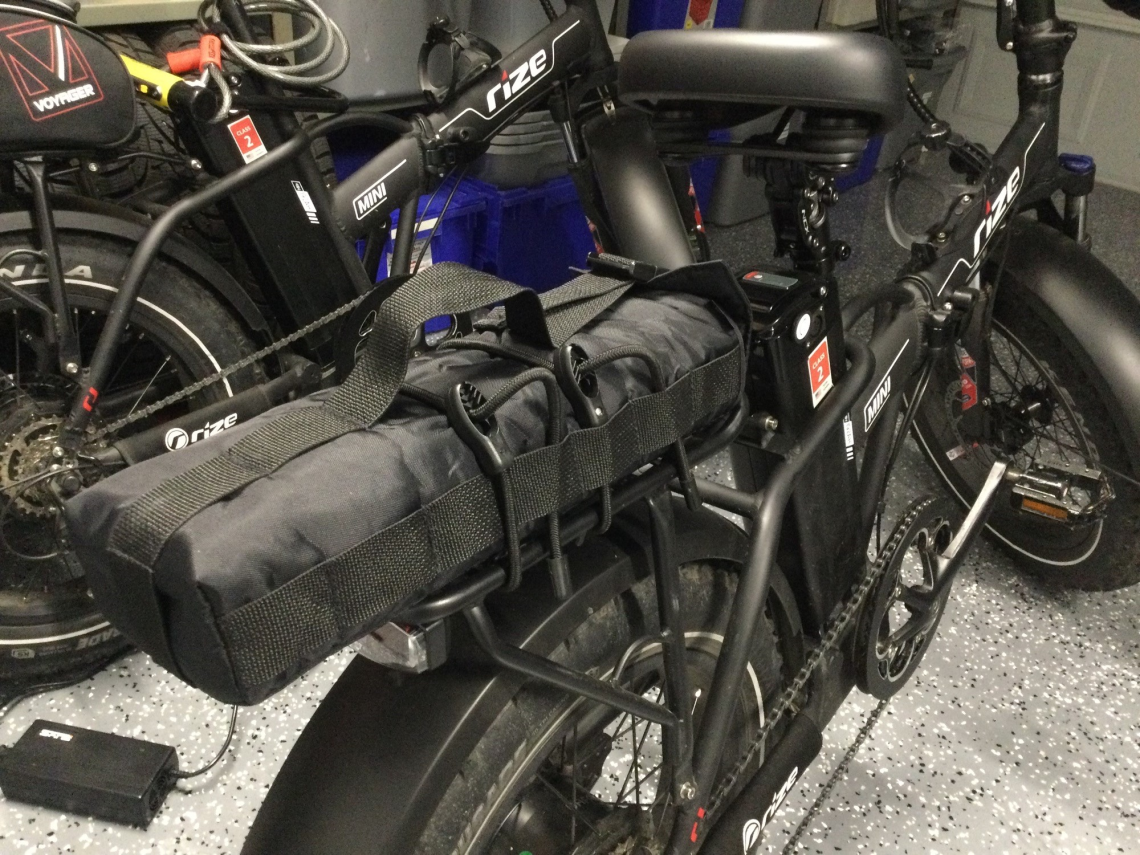 A customer reached out to us wondering if we could create a case to store an extra battery for his electric bike so that he could travel farther. Due to the heaviness of the battery, this case needed to safely hold the battery when attached to the bike and be easily transportable for charging the battery.
We opted to build this case out of nylon with laminated foam for impact protection. To keep the battery inside the case, we created a flap securing with an adjustable super buckle cinch strap. We decided to sew webbing on all sides with reinforced stiches every 2″. This created gaps that could act as tie-down points, allowing the case to secure to the bike from multiple locations. We also left 6″ of the webbing unsewn at the top to create a carry handle. For additional transportation, we sewed metal D-Rings to the top and bottom of the case and added a removable, adjustable shoulder strap.
Our customer was very pleased with the product. Here is his review:
"These bags are perfect! Here are some photos in attachment. I also have shared your company reference to Facebook Rize Bikes Owners group. Some people were also interested to my bag, you could have additional clients."
Need a similar case built for your battery? Contact us! We would be happy to help you design the perfect custom battery case.