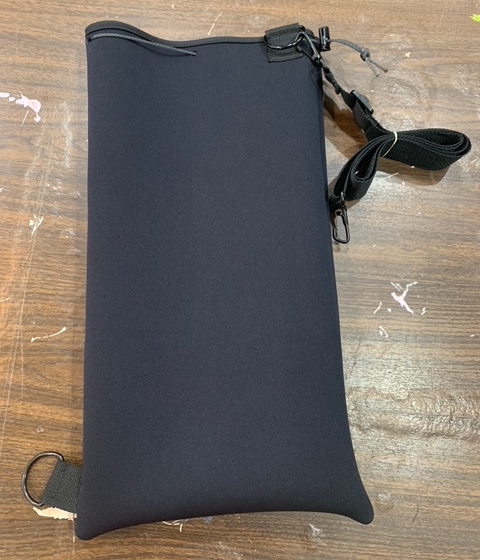 A travel makeup artist reached out to us looking for a custom case to help her store and transport her Riki Tall makeup mirror. Since the mirror was quite large, we decided to make two pouches – one for the glass and one for the base. First, we built a large carry case for the glass mirror using our cushioned 3mm neoprene (available in several colors) and our packcloth, which has an 1/8 layer of internal foam for extra protection. We created a genuine VELCRO flap to secure the item inside. We also added handles with comfort pads and D-rings with a removable shoulder strap for different carrying options. For the mirror base, we created a fully neoprene drawstring pouch and added D-rings for attaching a removable/adjustable shoulder strap.
Our customer was very happy with the cases. Here is her review:
"I'm so glad I found Mighty Pouch while searching for a solution for storing & transporting my Glamcor Riki Tall makeup mirror. Up till now, I had just been using the box the mirror came in – but it took up a lot of room to store and also in the car. With Scott's help I was able to work out exactly what I needed. I personally went for a practical black, but I think a lot of artists will appreciate the range of colors they offer for customizing each order. – Mira C."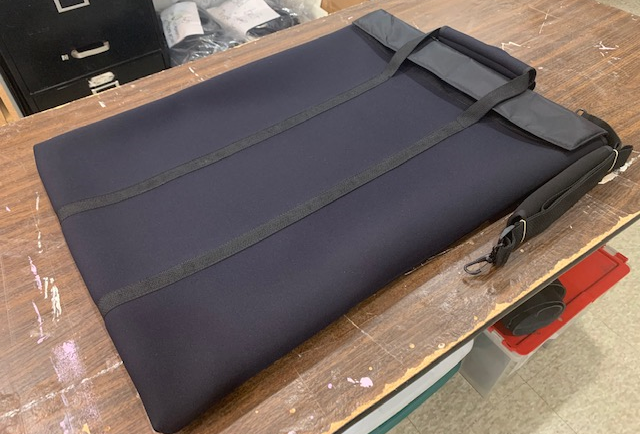 Have a makeup mirror like the Riki Tall? At Mighty Pouch, we can make a custom case for anything – seriously! Contact us today and build a custom case for whatever you need.