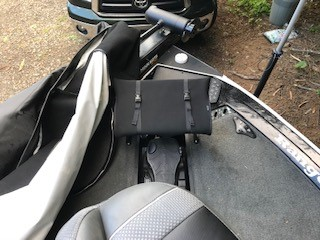 Fishfinders are not cheap, and on the water they are susceptible to damage from spray and grime. When a customer contacted us looking for a protective cover that would secure well around the Lowrance HDS-16 Carbon fishfinder, Mighty Pouch was happy to help. We designed a wrap-around neoprene sleeve that would protect the fishfinder on all sides. We added two adjustable cinch straps with super buckles to secure the fabric snuggly around the device and keep the cover from blowing away when traveling at high speeds.
Our client was pleased with the result. Here are his thoughts:
"Heres the pics as promised. If you end up making these again in the future, i would definitely add " corner pockets" for the bottom of the unit, that being said im completely happy with the fit and quality of these covers. great job and thank you."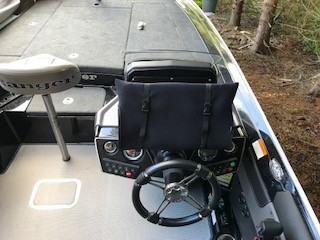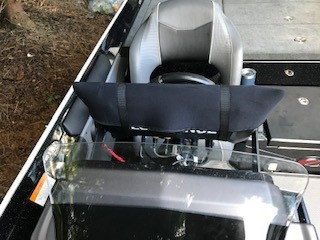 If you have a fishfinder, we can create a budget-friendly, custom cover that will protect your device as well. Contact us today, and we will be happy to help.