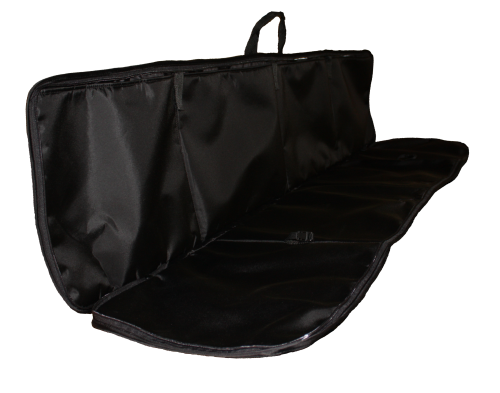 Due to confidentiality purposes the clients name will not be disclosed.
The Problem
A customer got in touch with us about being able to provide a custom fit bag for communication equipment. They had tried to find various bags that could fit their criteria but were unable to find any. The various bags were too small for the large piece of communication equipment. They needed a lightweight durable bag that could accommodate a large piece of communication equipment. They also wanted an internal pocket that would facilitate the use of a rigid material to provide stability to the soft bag and protect the communication equipment.
Mighty Pouch's Solution
After talking with the customer we developed a soft bag that allowed for the communication equipment to be buckled into the pouch and an internal pocket for the rigid material to add strength and protection to the bag. The bag was constructed of tear-resistant nylon to add durability and two zipper slides for easy opening and closing of the large bag. The customer was very happy with the product and continues to look for other projects we can work on them with.