Mighty Pouch can make a custom case for anything – seriously! When a returning customer reached out to us requesting a carrying case for his SSUPD Meshlicious, we were excited to tackle the project. He specifically requested a shoulder strap for easy transportation and a pocket on the back for extra storage. We built this pouch out of cushioned 3mm neoprene, which provides soft protection for the device. We created a flap folding over the top of the SFF, which secured with a super buckle, and added an extra 1/4″ of depth to make it easier to retrieve and replace the unit. For the shoulder strap, we used metal hardware to ensure the durability of the case. The strap can be adjusted to the desired length.
We received another positive review. Here is our customer's response:
"I FINALLY managed to get the case … And the extra 0.25″ was perfect, because I added case feet! You folks nailed it again! Thank you so much!"
You can also check out his review on Reddit.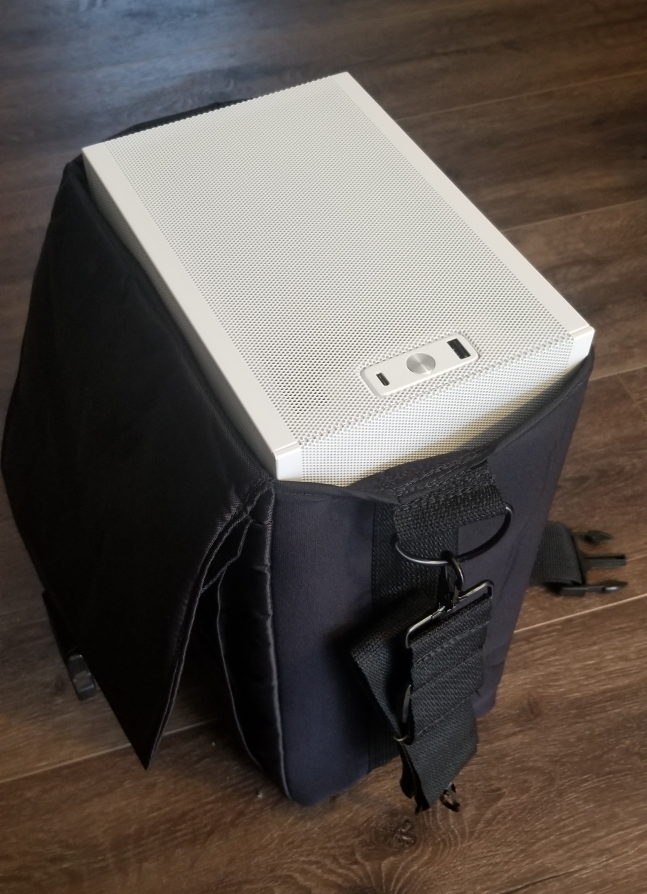 Since this order, we have received additional orders for SFF carrying cases with different customizations. Below, we used the same design but added a rubber handle to the top flap for easy transportation. We also sewed a nylon pocket on the back for extra storage.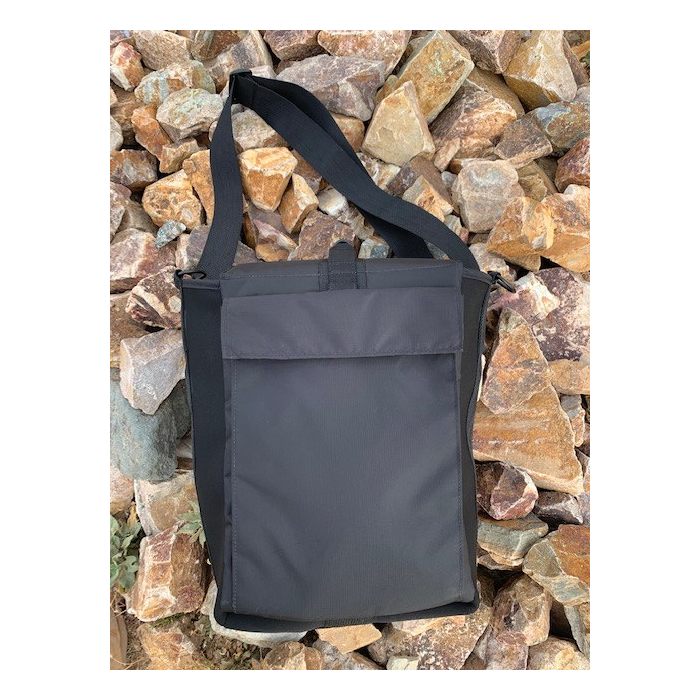 For another client, we sewed the same case and added two flat pockets to the front. The top pocket secures under the main flap, and the bottom pocket has a zipper closure.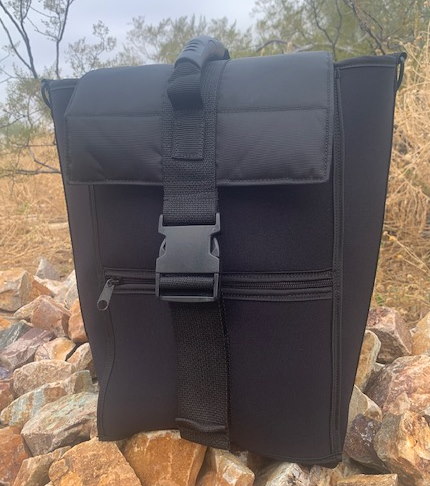 Need a Small Form Factor (SFF) Carrying Case or a custom case for a similar large item? Contact us today! We can create the perfect case for your needs.