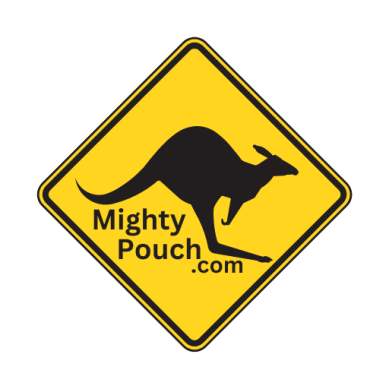 A customer contacted us because the screen on his tablet had cracked, and now he needed an especially protective case for his new giant Lenovo Horizon 2 27″. Mighty Pouch was happy to help. We worked with his requests, time frame, and budget to create the perfect custom tablet carry case.
We built a case out of rugged 1000 denier Nylon Cordura with a zipper closure on three sides, similar to a pizza box. This made it easier to retrieve and replace such a large device. We added 1/2″ foam borders to protect the top, bottom, and sides of the tablet. These foam inserts secured with genuine VELCRO, creating a protective "sandwich" around the device. For additional screen protection, we added a piece of plywood which would receive the brunt of any accidental impact. Extra customizations included a flat exterior pocket for storing papers, carry handles made with 2″ webbing, and a removable shoulder strap with metal hardware. We were late in shipping due to the complexity of the design, so we shipped the package Priority at our expense.
This customer was very pleased with his case. Here are his thoughts:
"It is perfect! Thanks for doing such a great job on it. I'll leave some online reviews also."
We filmed a video showing exactly what this case looks like and the reasoning behind the unique design. We also saved the pattern for this case, and we designed our own software that will allow us to recreate the same case for other items.
Do you need a protective carry case for a giant tablet, laptop, or a similar large device? We can help! Contact us today to get started on your custom case.