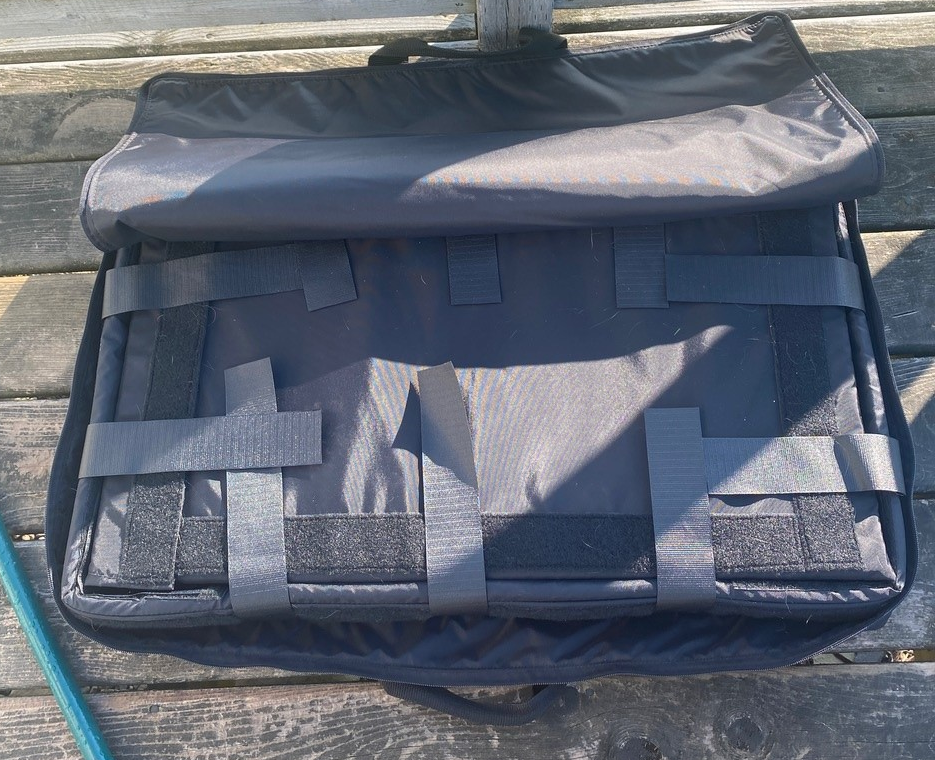 After breaking several glass pet scales, a house call veterinarian contacted us requesting a custom case to carry her device. The customer specifically needed the case to be very sturdy, durable, and protective. She also requested handles and a zip closure. After further communication with our client, we were able to create the perfect, protective, portable case. We designed the case like a pizza box with a large opening on top and a zipper closure on three sides, allowing the scale to fit inside quickly and easily. We opted to make it out of 1000 Denier CORDURA nylon, which is a very tough fabric and is generally used for rugged outdoor gear such as backpacks and duffel bags. This nylon already has an 1/8″ layer of foam, but for additional protection we sewed pockets for two large 1/2″ foam inserts to go under and over the scale and pockets for several small 1/2″ foam inserts to fit around the scale. These foam inserts secured together with genuine VELCRO, creating a "sandwich" to protect the scale on all sides. We also sewed two handles on the outside for easy carrying and added two metal D-rings and a removable, adjustable shoulder strap for additional transportation.
These cases were exactly what our customer needed. Here is her review:
"We have received the cases for the scales and they are absolutely beautiful!! They are masterfully constructed, durable, and fit the scales perfectly! My husband said they are AMAZING as soon as he got to use them for the first time with the scales….Thanks again for the fantastic product! We couldn't be more satisfied with the cases!"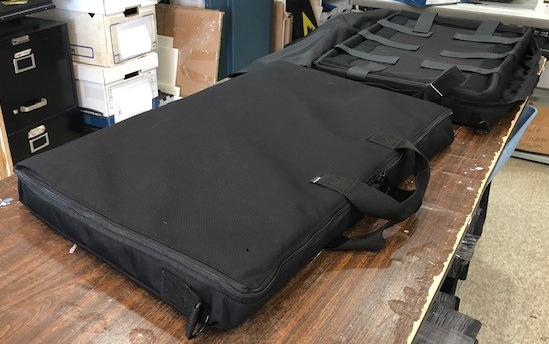 Need a custom case for your scale or a similar device? Contact us today.